Accommodation for UP Students
Affordable, Safe, and Secure Accommodation for UP students
Matric learners and students all over the country are already starting to look for accommodation near the University of Pretoria (UP) for next year. It can be daunting for parents when their school leaver has to move away from home and become independent. Safety and affordability are usually the two most important factors. Most university-owned residential accommodation for UP students tends to get booked up very quickly and this means that prospective students have to find a place to stay elsewhere.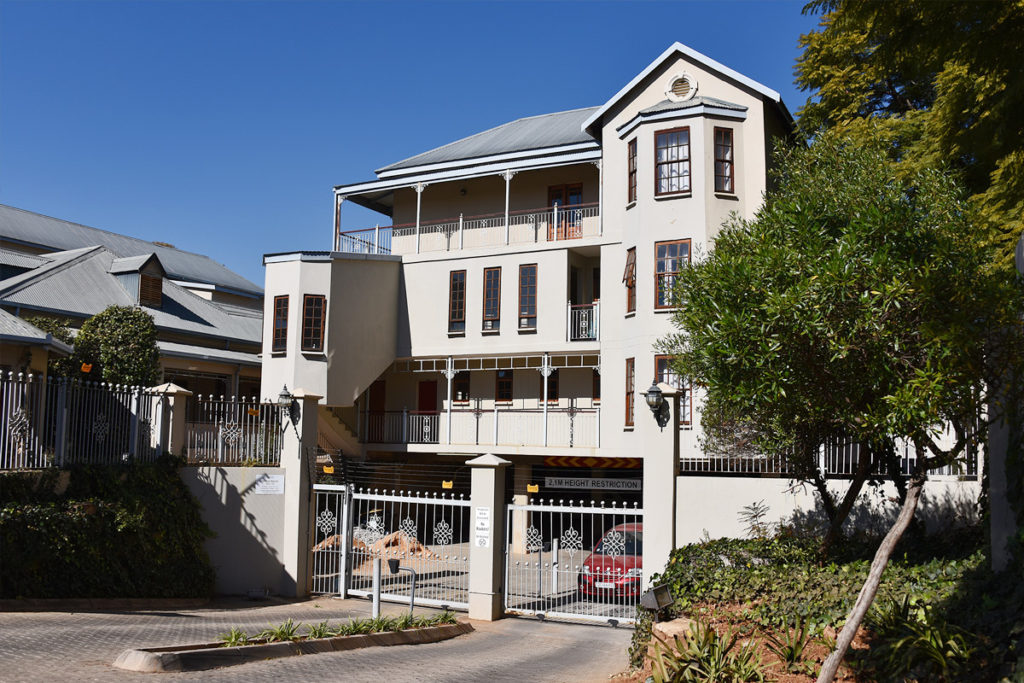 Accommodation for UP students that is within walking distance of the campus is obviously the best choice, as this affords quick access to the UP campus and its resources – but this can be expensive. Others are forced to live further away for the sake of affordability but it means that they may have to find accommodation in conditions that are less than ideal and perhaps not very safe or conducive to studying. It is, after all, vital that all students have ample opportunity to study, so living in a noisy commune or sharing an abode with a group of people that favour noisy partying above studying can be very difficult. Even though Pretoria is seen as a student city, it is still a large city, so the biggest worry when it comes to accommodation is the safety and security of the people living there.
At Varsity Lodge, we offer accommodation for UP students that is not only affordable but also safe and comfortable. We provide the ideal environment for students to live and interact and we have various lodges around Pretoria close to a number of campuses, including the medical school. Our Lynnwood lodge, for example, is a mere 450 m from UP's main Roper Street gate. Our lodges are all modern, some are brand-new, and management staff members are on hand around the clock to assist residents with queries or problems. We have an outstanding maintenance team that ensures that all our lodges are well looked after and that any repairs are performed correctly and quickly.
We offer a variety of accommodation options for UP students. Our lodge in Lynnwood that we mentioned earlier consists of more than 50 units, each with between five and seven bedrooms. Each unit has a shared bathroom and communal areas that include a semi-equipped kitchen, dining room, and lounge with plush couches and satellite television. We also provide high-speed Wi-Fi and laundry facilities on site. All bedrooms are furnished with all the basics but we encourage our residents to personalise their rooms to make them cosy and more comfortable.
When it comes to security, we have access control around the clock. Off-street and well-lit parking is also provided for those with vehicles. This keeps our residents safe. We also require all our residents and their guests to follow our set of house rules to ensure that everyone on site remains comfortable and safe at all times.
If you are looking for safe and affordable accommodation for UP students, do not hesitate to contact our team at Varsity Lodge as soon as possible to book your room!