Guesthouse@31 Murray
Parents and students needing accommodation while visiting UP open days? Business Trip? Whether you're in Pretoria for a weekend stop or a week of touring, Guesthouse @ 31 Murray is the perfect spot to call home. Enjoy free WiFi, cable TV in a secure environment. We can and will cater to your needs.
Hands on Home is a one-stop for all maintenance, plumbing and electrical headaches.
They provide quality services at affordable rates.They assist with emergency services, commercial property as well as residential property.
Inscape Education Group
Inscape Education Group is South Africa's oldest privately owned multi-disciplinary creative institution, established in 1981. We offer programmes in the creative fields and built environment.  We have four national campuses: Durban, Cape Town, Midrand and Pretoria.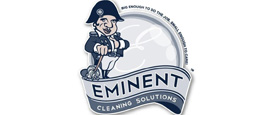 Eminent Cleaning Solutions
For 15 years Eminent Cleaning Solutions, with the ideals and goals of offering consistent quality service and products, has gone from a small cleaning chemical supplier to a company that competes with the biggest names in the cleaning industry thanks to it's dogged and meticulous approach to any and every cleaning contract or client's cleaning supplies requirement.
Duncan Yard
Imagine picturesque & mysterious corridors with treasures of individual choice. A place where you can be yourself and treat yourself to an arty cultural experience. Duncan Yard offers shoppers a creative shopping & dinning experience with and ambient & unique atmosphere.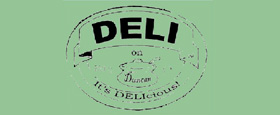 Deli on Duncan
We specialize in home-baked pastries,pies and take-away meals, with deliciouse smells escaping the open plan kitchen, where poeple can gaze at the arts being prepared.
Beluga
We at Beluga love what we do! For us, Beluga is so much more than just a restaurant; it's a lifestyle. The only goal we have, is to do better than the previous day as we search for perfection and strive to exceed every expectation. We truly hope that you will join us, and share what we love most…
CRiSP Health Cafe
Crisp is the crunch of fresh lettuce. It's the cool, fresh and invigorating taste of natural and nutritious produce stemming from the earth, selected and prepared with care by skilled hands in our kitchen.
Cruise Alternatives
We are the first port of call on your voyage to an exciting and rewarding international career at sea!
Operational since 1998, Cruise Alternatives have successfully placed hundreds of applicants on cruise ships world-wide, making us a familiar and trusted brand for cruise ship recruitment in South Africa.